Lisa Ring and Family Scholarships
The scholarships are the result of a generous donation from Lisa Ring and Family, who are passionate about enabling support for ambitious new founders with the commitment and drive necessary for their businesses to grow.
The Lisa Ring and Family Scholarships, which are the first of its kind for StartSpace, starting in 2022, are designed to offer seed funding, coaching and support to new business founders in the very early stages of their business journey.
Announcing the Lisa Ring and Family Scholars for 2023
The StartSpace team are very excited to announce the 2023 Lisa Ring and Family Scholars are:
Daniel Delaway, Founder of The Archive – a platform for the preservation and sharing of human stories captured in cinematic video.
Aiden Rayner, Founder of Don't Move Until You See It – an online chess training platform which allows players to actively practice chess visualisation.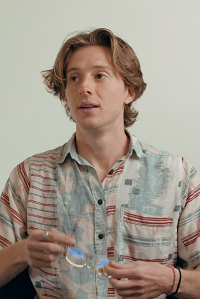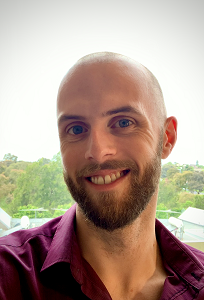 The Scholarships program
There have been two Lisa Ring and Family Scholarships awarded for 2022 and 2023 and are set to continue for a further 3 years. The Scholarships include a 6-month tailored mentoring and coaching program, 6-months of StartSpace Loft membership and $10,000 of seed funding.
Applications and eligibility criteria
Applications for the 2023 scholarships were applicable to all Victorian based early-stage founders who are working on their new venture and able to commit to a scholarships program from January – June 2023.
Applications from Aboriginal and Torres Strait Islander people, people from culturally diverse backgrounds, LGBTIQ+ people, and people of all ages 18 and above and all abilities were welcomed.
To have been eligible to apply for the 2023 scholarships you must:
be a current Victorian resident.
be over 18 years old at the time of application.
be working on a lawful, early-stage business or startup idea.
have your application received within the published application dates.
have completed and provided all requested information.
be able to enter into a scholarship agreement no later than 2 December 2022, for the period of January to June 2023.
About the Scholarships
Lisa Ring and Family generously donated to enable the provision of scholarships to help develop and give confidence to new and early stage founders.
The scholarships aim to help your business advance to the next stage in your journey and give you confidence for future success.
StartSpace does not take any stake in the business in exchange for the seed funding; equity remains with the founder.
The Lisa Ring and Family Scholarships 2022
The first ever Lisa Ring and Family Scholarship recipients in 2022 were Anna Taylor for her business idea, Podcard which creates and sends personalised podcasts, and David Hartley for his business idea, SoundSmith which connects musicians with viral creators.