StartSpace is collaborating with philanthropist Lisa Ring and Family to support ambitious new founders with the commitment and drive necessary for their businesses to grow.
The Lisa Ring and Family Scholarships, a first of its kind for StartSpace, are designed to offer seed funding, coaching and support to new business founders in the very early stages of their business journey.
Announcing the Lisa Ring and Family Scholars for 2022
The StartSpace team are very excited to announce the first Lisa Ring and Family Scholars are Anna Taylor for her business idea, Podcard which creates and sends personalised podcasts, and David Hartley for his business idea, SoundSmith which connects musicians with viral creators.
Congratulations Anna and David! We hope you really enjoy and thrive in your scholarship program in 2022!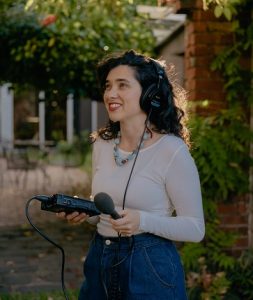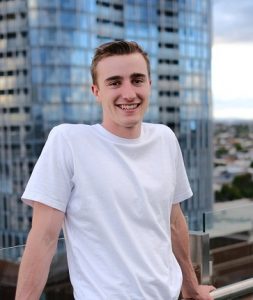 Applications for the 2022 scholarships are closed, however Lisa Ring and Family have generously committed to supporting five years of  scholarships, so in the latter months of 2022 we will be releasing more information about the 2023 Lisa Ring and Family Scholarships.
Watch the video to hear Aun Ngo, Community Lead at StartSpace talk about the Lisa Ring and Family Scholarships for 2022.
The Scholarships program
There were two Lisa Ring and Family Scholarships to be awarded for 2022. The Scholarships include a 6-month tailored mentoring and coaching program, 6-months of StartSpace Loft membership and $10,000 of seed funding.
Applications and eligibility criteria
Applications for the 2022 scholarships were applicable to all Victorian based early-stage founders who are working on their new venture and able to commit to a scholarships program from January – June 2022, and were open from Monday 8 November to Wednesday 24 November.
Applications from Aboriginal and Torres Strait Islander people, people from culturally diverse backgrounds, LGBTIQ+ people, and people of all ages 18 and above and all abilities were welcomed.
To have been eligible to apply for the 2022 scholarships you must:
be a current Victorian resident.
be over 18 years old at the time of application.
be working on a lawful, early-stage business or startup idea.
have your application received within the published application dates.
have completed and provided all requested information.
be able to enter into a scholarship agreement no later than 13 December 2021, for the period of January to June 2022.
For more information on eligibility visit our FAQs or see full Terms and Conditions here.
Application criteria
As part of the application, applicants were asked to provide a pitch proposal to tell us about their new business.
When assessing the applications, the selection panel focused on the following criteria (% weighting in brackets):
Market & problem (20%)
Tell us about your specific target audience and the problem you are solving for them.
Can you show how well you know the audience and problem you are trying to solve?
Solution (20%)
Explain how your offering, service, or product solves this problem.
Can you show how your solution addresses the market & problem e.g. product market fit.
Fit (20%)
Describe how you are particularly setup for success to deliver your solution.
Why are you best placed to deliver on this idea e.g. lived experience, networks, knowledge?
Traction (10%)
Demonstrate to us what have you achieved so far.
What evidence can you show even at this early stage.
Impact (30%)
How would this scholarship and investment change the runway of your business?
How much of a difference would this make to what you are trying to achieve?
For more information on applications visit our FAQs or see full Terms and Conditions here.
Other key information
The following individuals and/or organisations were ineligible to apply for the Lisa Ring and Family Scholarships for 2022:
Founders of established businesses or startups deemed too advanced and no-longer early stage.
To determine early-stage we are guided by the definitions in :
Please note, the scholarships will be awarded to individuals – though there will be options provided to have co-founders or team members of the scholarship winners join the scholar in the StartSpace Loft coworking space.
StartSpace does not take any stake in the business in exchange for the seed funding; equity remains with the founder.
About the Scholarships
Lisa Ring is a philanthropist, with a family office that has generously donated to provide Scholarships to help develop and give confidence to new and early-stage founders.
The majority of seed funding and support across the startup ecosystem tends to be aimed at more established and growing / scalable startups, which is why Lisa Ring and Family decided to work with StartSpace, to focus support for founders that have a great business idea, yet are still just starting out in establishing their new business.
The scholarships aim to help your business advance to the next stage in your journey and give you confidence for future success.