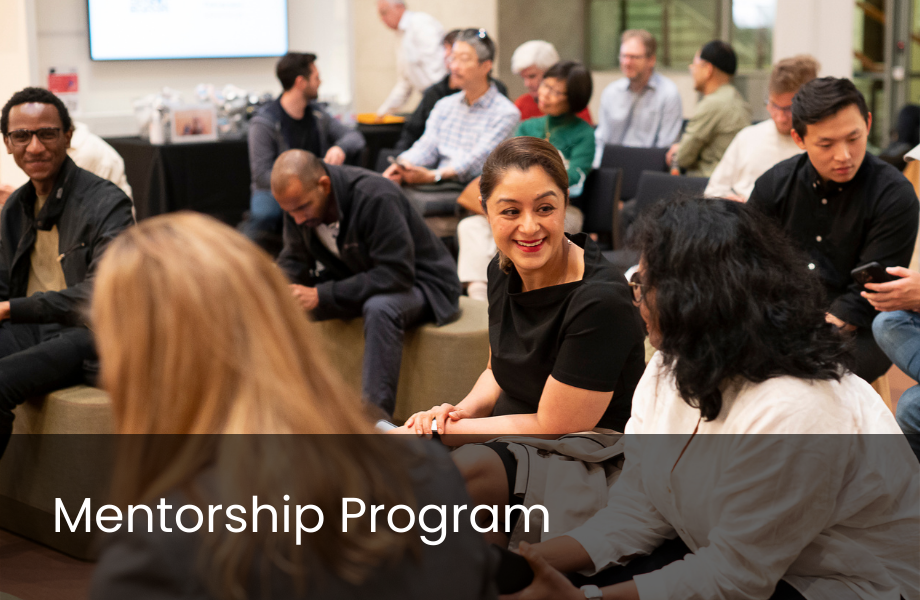 Unique mentorship opportunity
StartSpace in collaboration with Ensemble Strategy are launching a pioneering 'founder focused' mentorship program!
As a Mentor, if this sounds good to you after reading the below information please complete our short application form.
StartSpace Mentorship Program overview
StartSpace, powered by State Library Victoria, plays a critical role in Victoria's Startup ecosystem, providing a business support service for new and early stage business founders. This is now being elevated through a first of its kind mentorship offering.
What's unique about this? It's all about the founder!
Yes, this means the focus for the mentorship is about the person, not just their enterprise. And that means we're seeking Mentors that can help founders traverse a range of topics, from growing their business, to developing empathy, from having tough conversations, to preventing founder burnout. And much more…. In short, this is not just another accelerator.
The purpose of this program pilot is to test a range of assumptions around Mentor/ Mentee matching, group and individual mentoring, frequency and modality of catch ups and the opportunity for scale. The ambition is that this program can be significantly expanded, and early stage founders all across Victoria can find the guidance and support they need for a sustainable founder journey.
Details of the pilot:
5 Mentors will participate. We are looking for Mentors with different skillsets and life experience.
10 early stage founders who are members of StartSpace will participate as Mentees.
Mentees will complete an application form and be selected based on 4 key criteria of attitude and commitment, problem and solution, impact, success to date and future plans. You can read the full terms and conditions for Mentees here.
Each Mentor will be matched with 2 Mentees for the program period – based on the mentoring needs of the founder and the areas of expertise/ mentoring strengths of the Mentor.
Mentees will have undertaken strategy/ business model sessions prior to mentorship commencement, to help focus what they require from the program.
The program will run from August to December 2022, including induction and evaluation events and activities.
The mentor commitment:
Attend program kick-off in August and the closing event in December in-person.
Deliver 12x dedicated one-on-one mentor sessions over 16 weeks, 6 for each of your 2 Mentees. These sessions can be in-person or online although ideally at least the first session will be in-person.
Deliver 1x group mentor session over the 16 weeks, focused on your particular area of expertise.
Undertake induction and evaluation administration (noting that assistance will be provided for meeting bookings).
Total estimated time commitment: 18.5 hours.
Remuneration:
Mentors will be compensated $2,220 + GST for the pilot program.
If you want to be part of the journey and help test and improve this innovation, please apply using the link below. Please note the application includes a request for a short 3-minute video from you so we can understand your approach to this mentorship program.
If you have any questions don't hesitate to contact Felicity Green from Ensemble Strategy at [email protected].